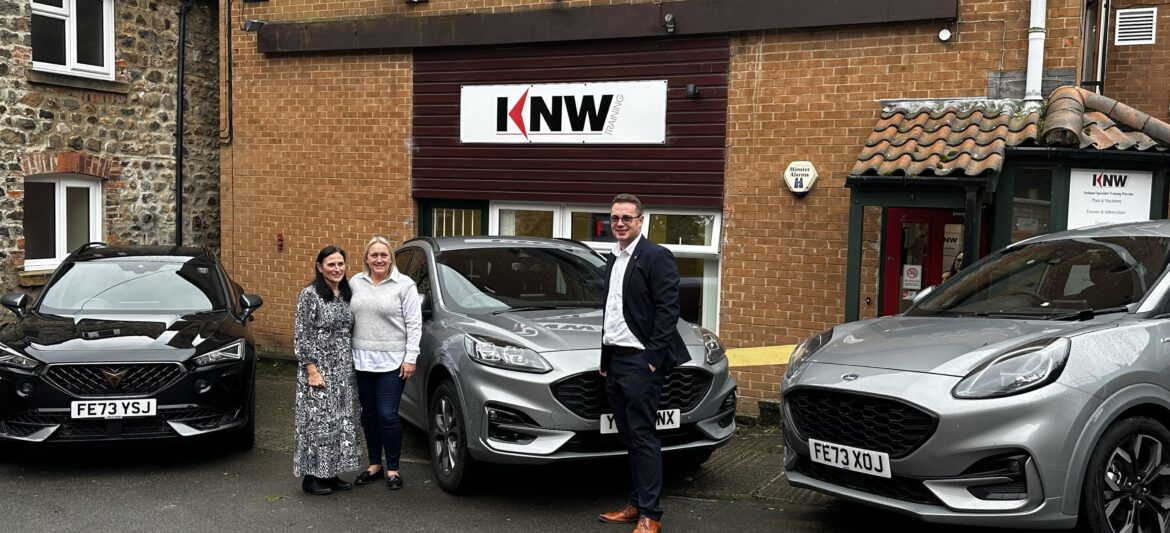 KNW Training
"To manage our client and supplier relationships we like to get out to see them as much as possible face to face. We have recently worked with Johnathan to have three hybrid vehicles added to our fleet. In having hybrid vehicles, this ensures we are continuing to build those vital relationships whilst also working toward meeting our environmental company values by keeping our emissions low."
Established with a commitment to quality training, KNW Training is a reputable training provider with a proven track record in delivering exceptional learning experiences. With a customer-centric approach, KNW Training prioritises excellence in service and processes. To learn more about KNW Training and the services they provide, click here
Business Leasing Solution
As a prominent UK-wide training provider specialising in delivering health and safety-related training, KNW Training relies on a dynamic freelance instructor base to reach a diverse clientele. Recognising the paramount importance of personal connections, KNW Training places great emphasis on face-to-face interactions to nurture robust client and supplier relationships. In a recent collaboration with our Business Development Consultant, Johnathan Rush, KNW Training made a strategic decision to augment their operational capabilities by introducing three hybrid vehicles to their fleet from the Ford and Cupra range.
This move not only bolsters their commitment to maintaining strong professional connections but also underscores their dedication to environmental stewardship. By opting for hybrid vehicles, KNW Training take a substantial step towards meeting their eco-conscious company values, ensuring that their emissions remain low.
This tailored leasing solution not only enhances KNW Training's operational efficiency, but also aligns seamlessly with their overarching commitment to both professional excellence and environmental responsibility. This collaborative effort exemplifies our dedication to comprehending and fulfilling the distinctive requirements of our clients, fostering smooth operations while upholding their core values and aspirations.
If you would like a bespoke package tailored to your fleet, please contact us at 01268 544077. Alternatively, please complete the form below.