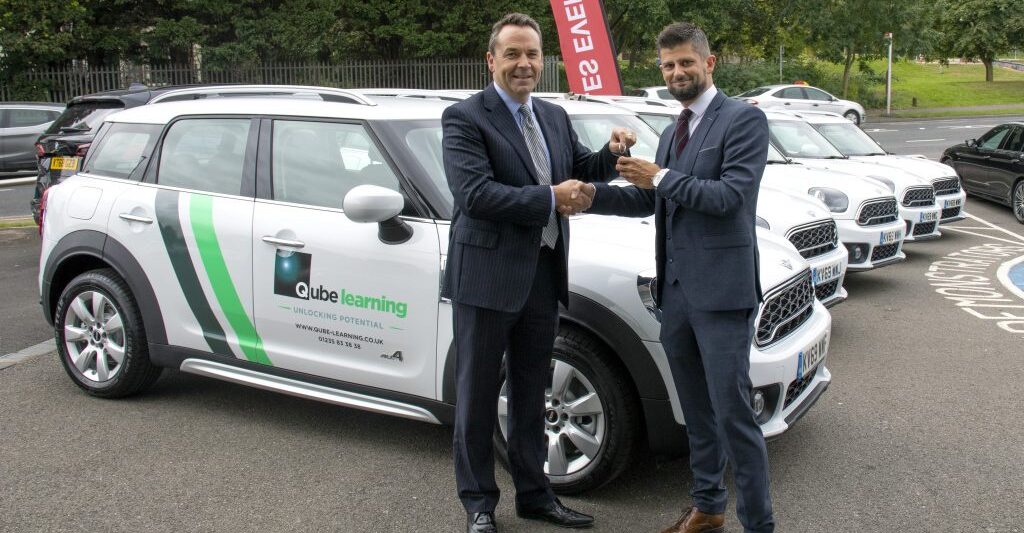 Qube Learning
In the four years that Toomey Leasing Group has worked with Qube Learning, the company has grown its fleet to 15 vehicles. For a rising superstar in the education sector, it is important the company is highly mobile and has access to an economically-friendly fleet.
Qube's previous fleet of vehicles were all diesel engines. At the time, this made sense because diesel was the most cost-effective option for businesses.
Since the uplift in diesel prices and the hike in VED, running a diesel engine for business purposes puts an incredible strain on limited budgets. Consequently, Qube made the wise choice to transition into hybrid and electric cars.
After assessing the market, we recommended the Mini Countryman. This tidy plug-in hybrid made complete sense for Qube's needs. With low emissions and green credentials, the Mini is economically sound whilst still offering sufficient pulling power.
In additional, the Mini Countryman offers plenty of space in the boot, for drivers and for passengers. Qube were also able to add branding to the cars to help raise brand awareness.
All-in-all, the Mini Countryman PHEV keeps taxation at a minimum for the company and provides drivers with a comfortable and enjoyable ride they can rely on.
Toomey Leasing Group has the experience and the expertise to provide bespoke solutions for all our customers. With a wide-range of vehicles at our disposal and flexible funding options to suit your needs, we are well-placed to deliver high-value fleet vehicles, on-time and on-budget.
If you would like a bespoke package tailored to your fleet, please contact us on 01332 205828.