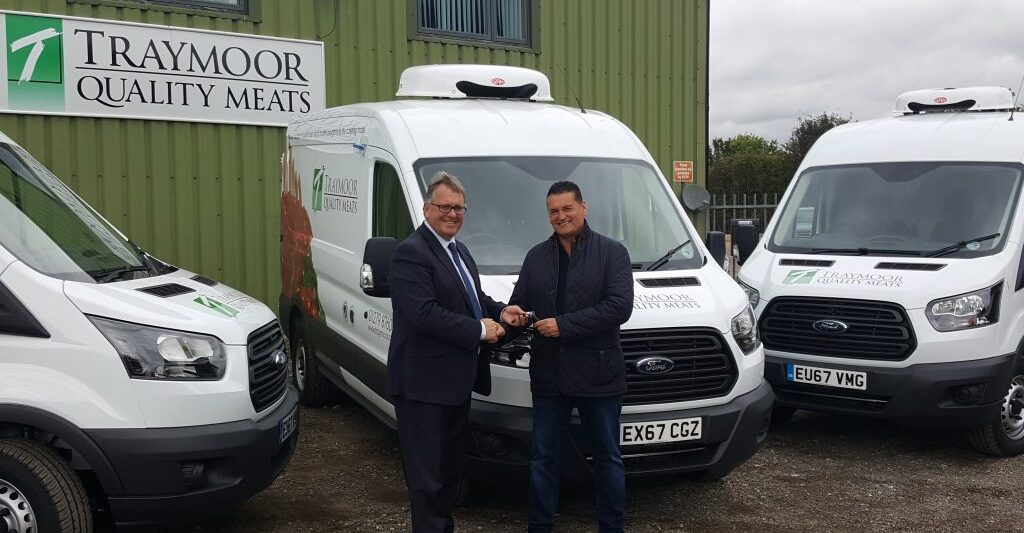 Traymoor
Traymoor Limited is a premium meat, poultry and game supplier to restaurants, pubs, bistros, hotels, schools, colleges, care homes and catering companies throughout Essex, London and the home counties of England. As a supplier of wholesale meats offering free delivery on all orders, Traymoor relies on specialized vehicles to ensure the needs of each customer is met every week.
As experts in fully outsourced fleet management, Toomey Leasing has been trusted to provide Traymoor with the right commercial vehicles since 2004. We're currently responsible for managing and maintaining Traymoor's fleet of 9 vehicles to not only boost business agility but also help the company save time and money.
Toomey Leasing account manager, Dave Appleyard works closely with Traymoor to offer a highly personal and bespoke service, as well as keep pace with the increased demand for Traymoors high-quality meat products. Dave has spent a lot of time finding out about Traymoor's business objectives because, like the whole team here at Toomey, he doesn't believe in a one size fits all solution.
Andy Hyde, Managing Director of Traymoor Limited, said, "We have used Toomey for over ten years for the simple reason that they have always delivered the service that we needed as our business has grown. From the initial meeting where they assessed our needs to the fleet replacement and then maintenance, the whole process is well managed and, for us, effortless. The communication and attention to detail make us feel valued as a customer and we look forward to working with them in the future."
If you would like a bespoke package tailored to your fleet, please contact us on 01332 205828. Alternatively, please complete the form below.